The best international students 2020 awarded!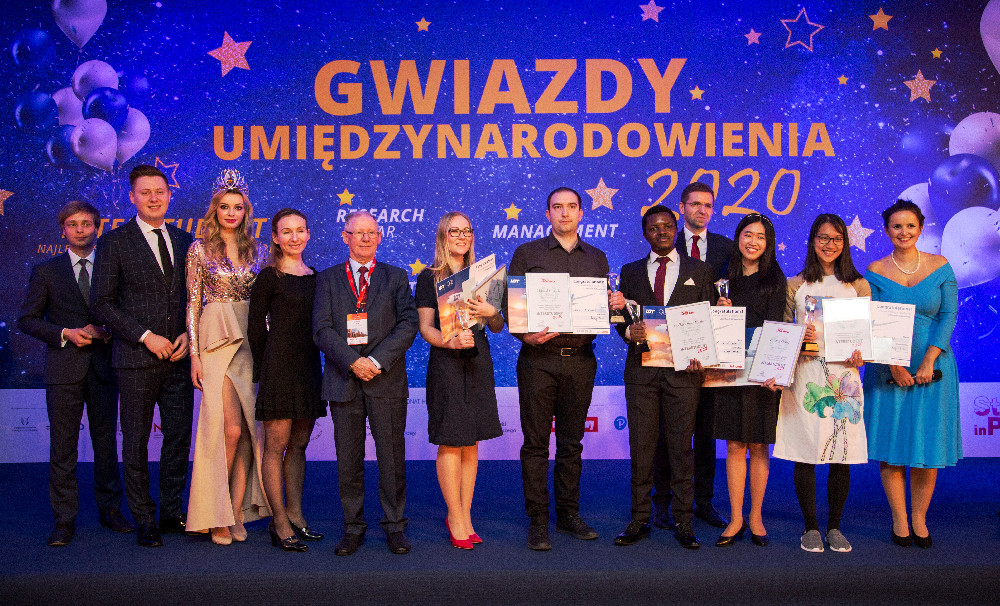 Competition for the best international student in Poland INTERSTUDENT 2020 under the honorary patronate of prof. Jan Szmidt - President of the Conference of Rectors of Academic Schools in Poland.
Ambassadors of Polish universities
During the gala as part of the conference "Foreign students in Poland 2020" at Lodz University of Technology, the winners of the Interstudent 2020 competition were awarded.
This is the tenth edition of the competition organized as part of the Study in Poland program, run jointly by the Conference of Polish Academic Rectors and Perspektywy Educational Foundation. The goal of the competition is to promote the best and most active foreign students at Polish universities.
Every year more and more international students come to our country. In 2018/2019 academic year, 78,259 foreign students from 174 countries studied in Poland, i.e. 5,516 more than the year before (an increase of over 7.5 percent).
Over 70 applications from over 30 universities were submitted to the competition.