Medical University of Gdańsk
Gdański Uniwersytet Medyczny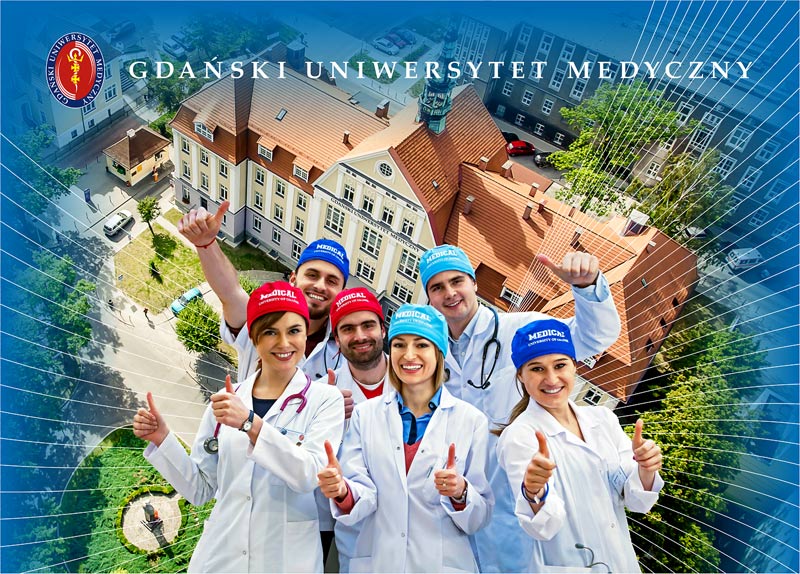 Medical University of Gdańsk (MUG) is the largest medical university in northern Poland, located in one of the most beautiful cities in Europe with an old town and beautiful sandy beaches. MUG educates nearly 6000 undergraduate and postgraduate students at 4 Faculties: of Health Sciences, of Medicine, of Pharmacy and The Intercollegiate of Biotechnology.
The scientific excellence of the MUG was confirmed in 2012 when the Polish Ministry of Science and Higher Education recognized the Faculty of Pharmacy with Subfaculty of Laboratory Medicine as one of 6 Leading National Research Centre (KNOW).
The MUG ranked 9th 2016 edition among all the Polish universities in the 2015 edition of the ranking conducted by the "Perspektywy". In the last 4 years the MUG advanced from the 20th to 10th place in that ranking.
International students constitute near of 16% of MUG students and represent more than half of all international students in Gdańsk. MUG organizes special week of introductory activities for first-year medical students – to introduce them to medical school life and to formally induct into the profession of medicine. The dormitories are situated on campus, very close to the classroom buildings. Consists of 4 dormitories with space for 1000 students, the student club "Medyk", a grocery shop and a photocopy shop. There is also a canteen, which offers meals at student-friendly prices. All the dormitories are connected to the Internet.
MUG constantly modernizes its clinical and teaching facilities. In the end of 2011 the University Clinical Centre has been successfully modernized. Our main hospital – the MUG Invasive Medicine Centre is one of the most modern hospitals in Europe. New investment MUG Non-Invasive Medicine Centre started in September 2015 and will be also co-financed by state budget. Together, this will be one of the largest and newest hospital complexes in Poland.
The MUG cooperates with more than 50 universities and scientific centers around the world, i.e. conducts the exchange of students and faculty in the framework of the Erasmus+ programme and is an active member of European organizations – ScanBalt and Baltic Sea Region University Network.
The MUG provides health care to the residents of the Pomeranian Region and the neighbouring regions, as well as actively supports public health projects.
Since 2009, the University has been a member of "Study in Pomorskie", a programme which promotes our region's universities abroad.
Facts & figures
Established in 1945
976 academic staff
5700 students
798 foreign students
Contact