Opole University of Technology
Politechnika Opolska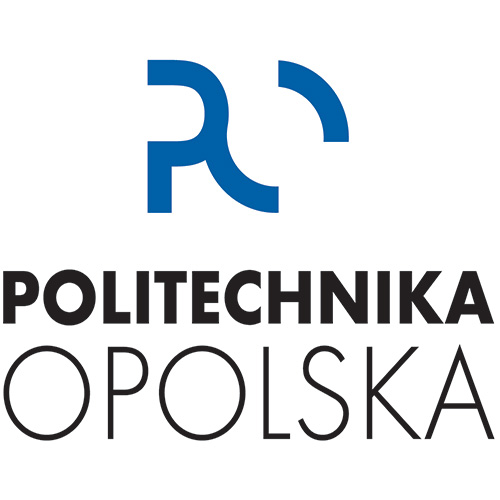 Opole University of Technology (OUTech) located in the beautiful city of Opole is an internationally oriented leading high-tech university, providing education mostly in technical sciences but also in the fields of logistics, economics, management, tourism, sport and physiotherapy. University serves about 8000 students representing over 20 nationalities. Its scientific and educational potential is built by high-class international academic and research staff.
At the moment we are among the fastest growing universities in Poland, continuously adjusting our profile to the World Market economy. Thanks to the business-science network of contacts with finest local companies our students get first-hand practical knowledge.
The University is composed of 7 faculties that ensure diversity and innovation in teaching and research:
Faculty of Civil Engineering and Architecture
Faculty of Electrical Engineering, Automatic Control and Informatics
Faculty of Mechanical Engineering
Faculty of Production Engineering and Logistics
Faculty of Economics and Management
Faculty of Physical Education and Physiotherapy
Faculty of Technical Systems Engineering (in Kędzierzyn-Koźle)
Our international research development is based on strong collaboration with Opole Science & Technology Park. We also cooperate closely with local government and business encouraging international companies to open research centers in Opole. One of the efforts resulted in establishing in Opole the Fraunhofer Project Center for Advanced Lightweight Technologies in cooperation with Tower Automotive a leading global manufacturer.
In 2007, as a result of earlier cooperation with Beijing University of Technology – our University signed an agreement with HANBAN (Office of Chinese Language Council International) establishing Confucius Institute in Opole considered as one of the most successful institutes in promoting Chinese and Polish economic cooperation. In addition, we are the first university in Central Europe that signed a collaborative agreement with China's Chongqing Jiaotong University, in response to the "ONE BELT ONE ROAD" initiative. Opole University of Technology closely cooperates also with Embassy of India in Poland, Yoga and Ayurveda Institute in Sulislaw and India International Foundation.
Students of Opole University of Technology study, discover and have fun. They create and join student research clubs, participate in networking events, international conferences and workshops as well as the annual Student Festival. They are offered a great chance to flourish and take full advantage of the opportunity to learn the European markets and cultures.
We invite you to join us!
Facts & figures
Established in 1966,
492 academic staff,
145 professors,
28 foreign researchers,
8000 students,
460 foreign students (including Erasmus+ students),
Over 20 different nationalities of students
Branch in Kędzierzyn-Koźle,
Erasmus+ programme with 145 universities
Contact
Foreigner's Service Office Studies in English:
phone: + 48 77 449 85 29 and +48 77 449 84 98
e-mail: admission@po.opole.pl