University of Economics in Katowice
Uniwersytet Ekonomiczny w Katowicach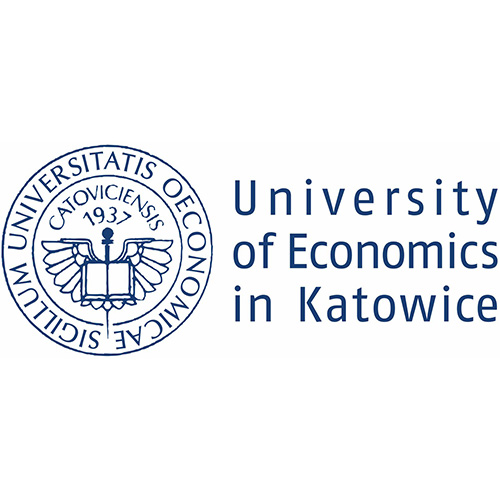 The University of Economics in Katowice is based in the heart of Silesia – Katowice, the city full of positive energy. In the region where the transport network and extensive infrastructure cut long distances short. In the place with easy access to sports, cultural and academic events. The place of high investment potential, where Polish and foreign business partners set up their operations.
The unique atmosphere of studying makes students feel at home. Small groups ensure good contact with teachers, support academic development and help pursue personal passions.
Internationalization is one of the University's priorities and its proximity to three international airports makes for an easy way home for foreign students and teachers. The UE Katowice becomes the meeting point of cultures from around the world and the platform for young educated people to exchange their views and experiences. This is enabled by many international exchange schemes, study programs in Polish and in English, agreements with foreign universities and business partners. Students can take one or two semesters at prestigious universities abroad. The University's openness to the world causes that Polish and foreign students willingly choose the University of Economics and Katowice as a place to live, learn, work and have fun. The University was ranked first in the International Student Satisfaction Survey in Poland.
In today's world we need to: continue developing, seek inspiration for creative thinking and stimulate our curiosity. The University makes it possible to learn and improve your skills throughout your life. It offers a wide selection of full-time and part-time study programs, including doctoral and postgraduate courses as well as tailor-made training workshops and language courses. It also runs free educational programs for children and youth: the Children's University of Economics – EUD, the Academy of Young Economists – AME, and the Economics for Grammar and Technical Secondary Schools – ELiT. Senior citizens have an opportunity to spend their time actively, participating in the University of Economics of the Third Age (UETW). All this attracts entire generations to the University, since it is never too early or too late to study.
Facts & figures
Established in 1937
over 80 years academic tradition
10 000 students
over 80 000 alumni
300 international students
500 academic teachers
over 200 partner universities
85 specializations
2 gyms
swimming pool
Contact
Admissions

phone: +48 32 257 7058/7016

admissions@ue.katowice.pl