University of Economics in Katowice
Uniwersytet Ekonomiczny w Katowicach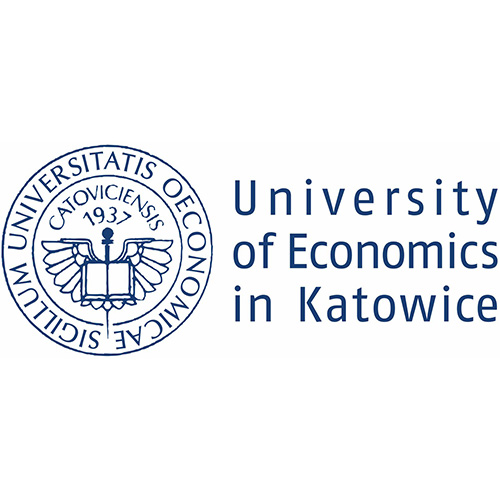 The University of Economics in Katowice is based in the heart of Silesia – Katowice, the city full of positive energy. In the region where the transport network and extensive infrastructure cut long distances short. In the place with easy access to sports, cultural and academic events. The place of high investment potential, where Polish and foreign business partners set up their operations.
The unique atmosphere of studying makes students feel at home. Small groups ensure good contact with teachers, support academic development and help pursue personal passions.
Internationalization is one of the University's priorities and its proximity to three international airports makes for an easy way home for foreign students and teachers. The UE Katowice becomes the meeting point of cultures from around the world and the platform for young educated people to exchange their views and experiences. This is enabled by many international exchange schemes, study programs in Polish and in English, agreements with foreign universities and business partners. Students can take one or two semesters at prestigious universities abroad.
The University of Economics in Katowice is a perfect place to take the first or next step towards a satisfying job, new passion and long-term friendships. Both humanists and exact minds will find themselves at the university. Theorists will be able to explore the secrets of science they have selected, and specialists and managers will acquire practical skills.
Facts & figures
a prestigious diploma of a reputable public university;
classes with recognised experts – outstanding scientists and practitioners;
education methods based on projects;
an opportunity to pursue passions (student research groups, student associations, sports);
scholarships and tutoring as part of the University of Talents program;
scholarships for studies and internships abroad, e.g. Erasmus, at over 500 partner universities or companies around the world;
convenient types of fees and discounts for part-time studies;
extensive infrastructure (state-of-art libraries, multimedia rooms, swimming pool, gym);
relaxation areas, free parking and Wi-Fi;
dean's offices open at weekends for part-time students;
language courses;
lifelong learning as part of economic education programs for children and youth and the University of Economics of the Third Age;
guaranteed places for winners of national high-school contests;
special tutoring program for the best students;
rector's scholarship for students with exceptional grades;
2 foreign languages at the Foreign Language Centre;
Modern educational offer – business and practice
the oldest and largest economic university in Silesia;
top-quality teaching programs combine over 80 years of tradition and innovation;
modern offer and practising lecturers thanks to close cooperation with business;
unique study programs and specializations in Polish and English;
small groups, great comfort of studying and close contact with lecturers;
modern infrastructure – nearly 200 teaching rooms equipped with high-class multimedia equipment;
access to the Centre of Modern Information Technology and resources of the Scientific Information Centre and the Academic Library – one of the most state-of-art hybrid libraries in the country;
extensive employers' database – approx. 1500 job offers and approx. 700 internships, traineeships, contracts for specific work or of mandate annually; approx. 300 pending job offers at any time.
Scholarships and internships abroad
full-time and part-time students can benefit from scholarships and financial aid;
moreover, the university offers other scholarships, e.g. Erasmus, for part of the studies at one of 250 partner universities throughout the world;
students may benefit from an extensive offer of international internships – the university database of foreign companies includes over 300 companies around the world;
UE Katowice is the friendliest university for foreign students in Poland: first place in the survey assessing foreign students' satisfaction in Poland conducted by StudyPortals (2014).
Sports and passion
UE Katowice offers numerous sports facilities: a swimming pool, two gyms and a health club;
our students and graduates achieve spectacular sports successes; such as a silver medal as a team and individually at the Chess Olympiad in Baku (2016), representing Poland in women's sabre (individual and team) during the 31st Summer Olympic Games in Rio de Janeiro (2016), winning in the prestigious 3rd Millionaire Chess Open in the U.S. with the main prize of USD 30,000 (2016), world championship in 18th World Traditional Karate Championships, Europe Fudokan Karate Championships (2016), 1st place in the Polish nationwide ranking of Polish dances in category V, class A (2016);
The University of Economics in Katowice also won the Polish Academic Championships in 2016;
students can pursue their passions by joining student research groups, student associations, the University Choir or "Silesianie" Song and Dance Ensemble.
Contact
Admissions

phone: +48 32 257 7058/7016

admissions@ue.katowice.pl