Cracow University of Technology
Politechnika Krakowska im. Tadeusza Kościuszki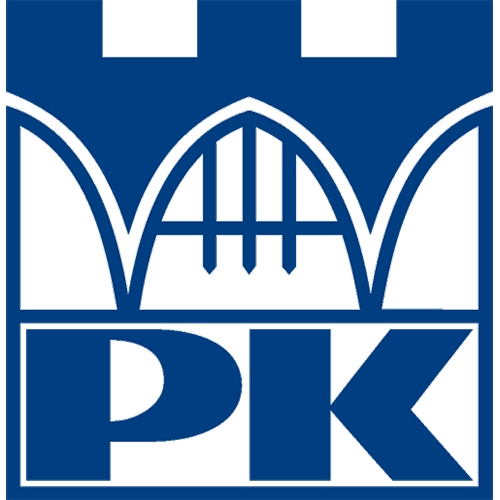 Cracow University of Technology (CUT) has been training engineering staff for almost eighty years. Graduates of our university are highly valued in the labor market and more than 93% of our alumni who graduated from MSc studies, find a job within half year from obtaining a diploma and almost 68% of them already work during their studies. This is no doubt thanks to the alumni, but also it is a proof that the majors offered by our university are attractive and relevant to labor market needs and the education of generations of engineers is of high quality.
CUT is present in the following international rankings:
• Shanghai Ranking's Global Ranking of Academic Subjects 2019 and 2020 – Mechanical Engineering (#301 – 400)
• 2021 THE World University Rankings (#1001+)
• 2021 THE World University Rankings by subject:
Computer Science (#601–800)
Engineering (#801–1000)
Physical Sciences (#1001+)
• QS World University Rankings:
2021 QS World University Ranking (#801-1000)
2021 Emerging Europe and Central Asia University Rankings (#79)
• 2020 EngiRank - European Ranking of Engineering Programs by subject – Civil Engineering (#5)
• 2020 The Three University Missions Ranking (#1101 – 1200)
• 2020 Webometrics Ranking of World Universities (#1205)
• 2020 UI GreenMetric World University Ranking (#724)
• U-Multirank
Our students are people with passion, open minded and excellent students. Among CUT students and alumni there are constructors of the hybrid commercial vehicle Bombus, prototype of electric vehicle Buzz, the world champion and three-time Polish champion in solving Sudoku puzzles, the laureate of the Royal City of Krakow Award, 2018 Student Winner in the Radical Innovation contest and Winner in the Renault Passion for Design & Innovation contest.
Current educational offer of CUT includes 31 majors of undergraduate and graduate programs in Polish and 11 majors fully in English, which are conducted at 7 faculties. Such a wide range of choice means variety of intellectual exploration and ability to solve challenging tasks under the supervision of well qualified teaching staff. Among almost 1,100 researches and tutors are outstanding professionals who participate in intercollegiate research teams, both domestic and international. Their expertise and knowledge allow our university to maintain the appropriate position in Poland and in the international scientific community. Thanks to international contacts of CUT faculties, our students have the possibility of participating in exchange programs abroad on the basis of over 150 bilateral agreements signed with universities around the world. Expertise gained this way is extremely valuable from the point of view of a young man/woman who start their career. CUT cooperation with the industry gives amazing opportunity to students to participate in lectures, internships and researches with help of Polish and foreign companies and scientific units i.e. CERN, GSI, Caterpillar, IBM, Nokia and many more.
Students can become a member of the University Students' Council and a number of other student organizations. They will definitely appreciate our social and sports facilities which belong to the most modern and sophisticated of all Cracow universities and technical universities in Poland.
Cracow University of Technology scientists were honored with prestigious awards for scientific achievements, inventions, architectural designs and outstanding publications. At the 43rd International Invention Show INOVA, CUT together with TRICOMED SA won gold medal and has received a special prize from Toronto International Society of Innovations & Advanced Skills for medical component of prosthesis.
The Builder magazine rewarded professors from the CUT Faculty of Civil Engineering for research and contribution to the development of the construction industry. One of the researchers is prof. Andrzej Flaga, the head of the Wind Engineering Laboratory at Cracow University of Technology, the only research facility in Europe, which performs, among others, simulation test of snow-loaded objects. Prof. Witold Grzegożek, head of the CUT Department of Motor Vehicles Construction was awarded the Green Phoenix for the achievement of scientific research in the field of eco-motorization.
Students and alumni of our university can also count on help of CUT Career Services in setting their career paths and job search. According to the survey on the fate of our alumni, they are doing well in the labor market. They are employed in state-owned companies, private, domestic and foreign companies, in central and local government and in design offices, as well as in universities and research institutes.
Undertaking studies at Cracow University of Technology, you become a part of a more than 13,7-thousand CUT student fraternity, and at the same time you will be a part of a group of more than 190,000 students in Cracow – a city of culture, science and students.
Facts & figures
Total numer of students: 13 707
Number of international students: 307
Total numer of University staff: 1925