Graduate School for Social Research, GSSR
Szkoła Nauk Społecznych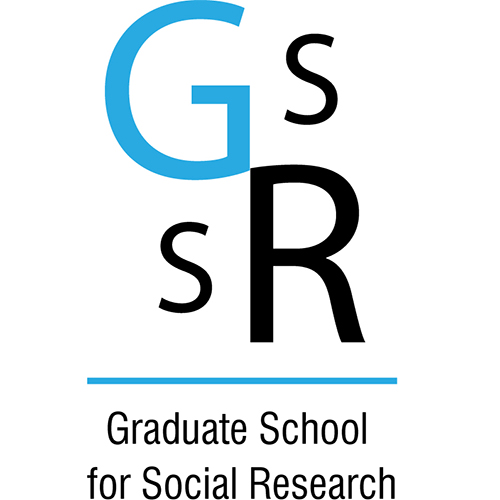 Graduate School for Social Research, GSSR
GSSR – the Graduate School for Social Research (in Polish, Szkoła Nauk Spolecznych), is a vibrant, international, interdisciplinary, and inclusive institution in the heart of Central Europe that educates students at the postgraduate level in the social sciences and humanities. Housed at the Institute of Philosophy and Sociology of the Polish Academy of Sciences (PAN), since 1992 we prioritize faculty-student research collaboration as both a core training method and a catalyst for knowledge production.
Our flagship is the Doctoral School of the prestigious PAN Institutes of Philosophy and Sociology (IFiS), Psychology (IP), and Political Studies (IPS). IFiS, IP and IPS rank at the top on Poland's Ministry of Science and Higher Education parametric evaluation of academic performance, and provide a stimulating work environment recognized, among others, via the European Commission's "HR Excellence in Research" label awarded to IFiS and IP. These institutes' research expertise and rich scientific networks inform our inter- and multidisciplinary outlook on doctoral education.
GSSR offers English-language 4-year PhD programmes in Philosophy, Political Science, Psychology, and Sociology. We train Polish and foreign students from culturally and intellectually diverse backgrounds to be independent researchers who are prepared to become leaders in academia, government, civil society, and business. Our graduates have the analytic and methodological competences to pursue a variety of academic and non-academic careers.
GSSR's innovative doctoral education model of Learning-through-Research (LtR), Classroom Training, and continuous PhD Progress Assessment foster students' scientific independence. We embed students in LtR with faculty-led research groups at IFiS, IP, IPS and partners abroad, where students collaborate with their supervisor to design their doctoral study plan, gain expertise and other transferable skills, and broaden their professional networks. GSSR classroom training covers courses, summer schools, workshops, and seminars run by prominent scholars from Poland and abroad, and provides opportunities for intersectoral mobility experience. Our yearly evaluation of students' PhD progress and dissertation advisor feedback provide the targeted expert advice that enables GSSR students to conduct first-rate dissertation research, publish in high-quality scholarly outlets, and compete for research grants.
At GSSR, we provide doctoral students ample opportunities to apply for funded research positions in national and international faculty-run grants, and study abroad funding (e.g., NAWA and ERASMUS+ programmes). All students, regardless of country of origin, receive a monthly doctoral stipend stipulated by Polish law, and pay no tuition fees.
GSSR also offers a 12-month International Educational Programme developed in cooperation with Britain's Lancaster University. Students can choose one of two educational tracks focusing on the political and economic aspects of social life, respectively. Successful completion of this programme leads to an IFiS-issued Certificate of Course Completion, and eligibility to apply to Lancaster University for validation as a British MA degree in Economy and Society, or Society and Politics.
GSSR is open to qualified candidates irrespective of their gender, race, ethnicity, religion, age, or country of origin. Eligibility requirements and the application process to the Doctoral School and the 12-month International Education Programme are detailed on GSSR's website.
Facts & figures
Established in 1992 ● Housed at the Institute of Philosophy and Sociology, Polish Academy of Sciences ● Faculty from Europe, US and Australia ● Students from Europe, North America, Africa and Asia ● The average size of incoming PhD cohorts over the last five years is 17 students ● From 2017-2021, PhD students published over 40 papers in Web of Science, SCOPUS, and other journals sanctioned by the (Polish) Ministry of Science and Higher Education; 14 students won the prestigious (Polish) National Science Center PRELUIDUM grants ● Full scholarships for all PhD students.
Contact
Doctoral School:

(+48) 22 6572878

International educational programme:

(+48) 22 6572749