Collegium Civitas
Collegium Civitas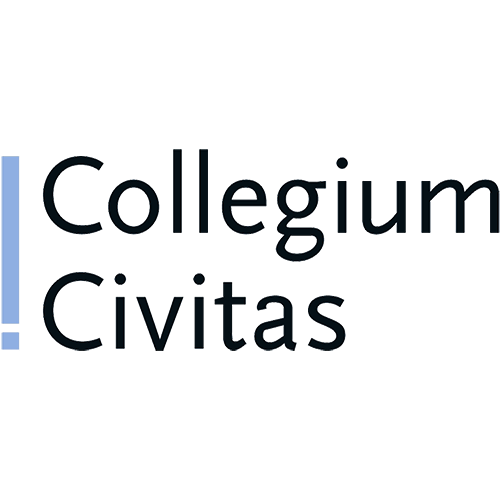 Collegium Civitas is a modern non-state University founded in 1997 by a joint initiative of Professors from the Polish Academy of Sciences. Since the very beginning it has developed and maintained the highest educational standards. The quality of education in all fields of study is confirmed by positive assessments by the Ministry of Science and Higher Education and the Polish Accreditation Committee. Collegium Civitas holds top positions in the national rankings of Universities in Poland. Our graduates go on to have highly successful and satisfying career paths. Collegium Civitas is located in the heart of Warsaw – the Palace of Culture and Science.
The Best Academic Faculty and an Individual Approach:
over 200 prominent professors and lecturers (among them academics from the Polish Academy of Sciences)
classes conducted by foreign and Polish lecturers – experts in media, business, international relations (among them former ambassadors)
small-sized groups
practical approach to education
With a large number of lecturers from renowned Universities, students from over 50 countries, numerous projects with Universities from around the world, and a wide range of studies in English, Collegium Civitas is a leader in the field of internationalization. The University has signed over 70 agreements within the Erasmus+ student exchange programme, as well as many bilateral contracts with other Higher Education Institutions. It offers double degree studies with West Virginia University (USA) and Anglia Ruskin University (UK) and starting from 2019/2020 an innovative programme in International Business with Suleyman Demirel University (KZ).
Career Center Collegium Civitas provides students with professional support to help start and develop their careers:
numerous internships in Poland and abroad
individual consultations with career advisers and legal counselors
meetings with employers and alumni – Career Day Fairs
interactive recruitment service
Top Places in National Higher Education Institution Rankings:
1st place in the "Wprost" weekly ranking (seven times)
1st place in the category 'Sociology and Political Studies" according to the weekly "Polityka"
Highly regarded by employers according to the weekly "Wprost" (2015)
"Uczelnia Liderów" (University of Leaders) certificate in the category of "Non-state MA University" (2016)
1st place in the Best University Reputation Ranking amongst non-state Universities in Poland (2017)
The Highest Earnings of Graduates in Sociology and International Relations among all Universities in Poland
Collegium Civitas is in the lead according to the most recent ranking "Perspektywy" announced in May 2019:
3

rd position in the category of 'Internationalization' amongst

non-state Universities in Poland
6 th position within non-state Polish Higher Education Insitution in Poland
Collegium Civitas has been awarded the prestigious certificate of accreditation "Journey to Changemaker" from the international Ashoka organization (2020).
Facts & figures
Established in 1997
210 academic staff
2000 students
located in Palace of Culture and Science
Contact
Palace of Culture and Science
12th floor Plac Defilad 1, 00-901 Warsaw, Poland

phone: +48 22 656 71 89

e-mail: admissions@civitas.edu.pl

www: www.civitas.edu.pl/en