On January 17, 2019 at Aula Kryształowa of the Warsaw University of Life Sciences, there was a prize ceremony for the winners of the competition for the best international student INTERSTUDENT 2019. The ceremony was part of the "Foreign Students in Poland 2019" conference.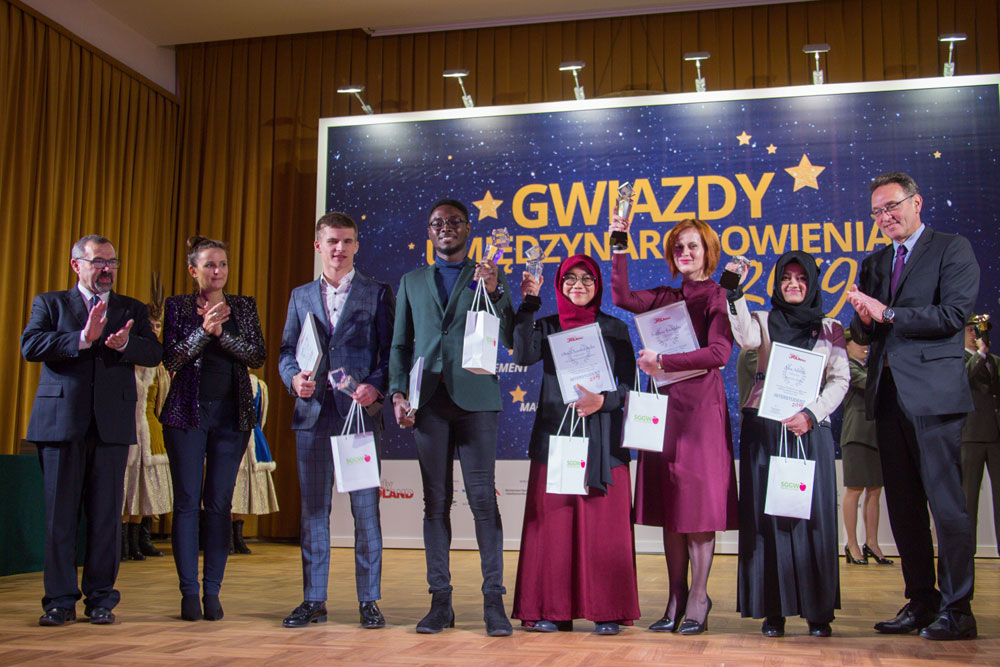 This is the ninth edition of the competition organized as part of the Study in Poland program, run jointly by the Conference of Rectors of Academic Schools in Poland and the Education Foundation Perspektywy. The aim of the competition is to promote the best foreign students at Polish universities. Every year, more and more students come to our country. In the academic year 2017/2018, 74,743 foreign students from 170 countries studied in Poland, that is 6,950 more than the year before.
80 applications from 30 universities were submitted.